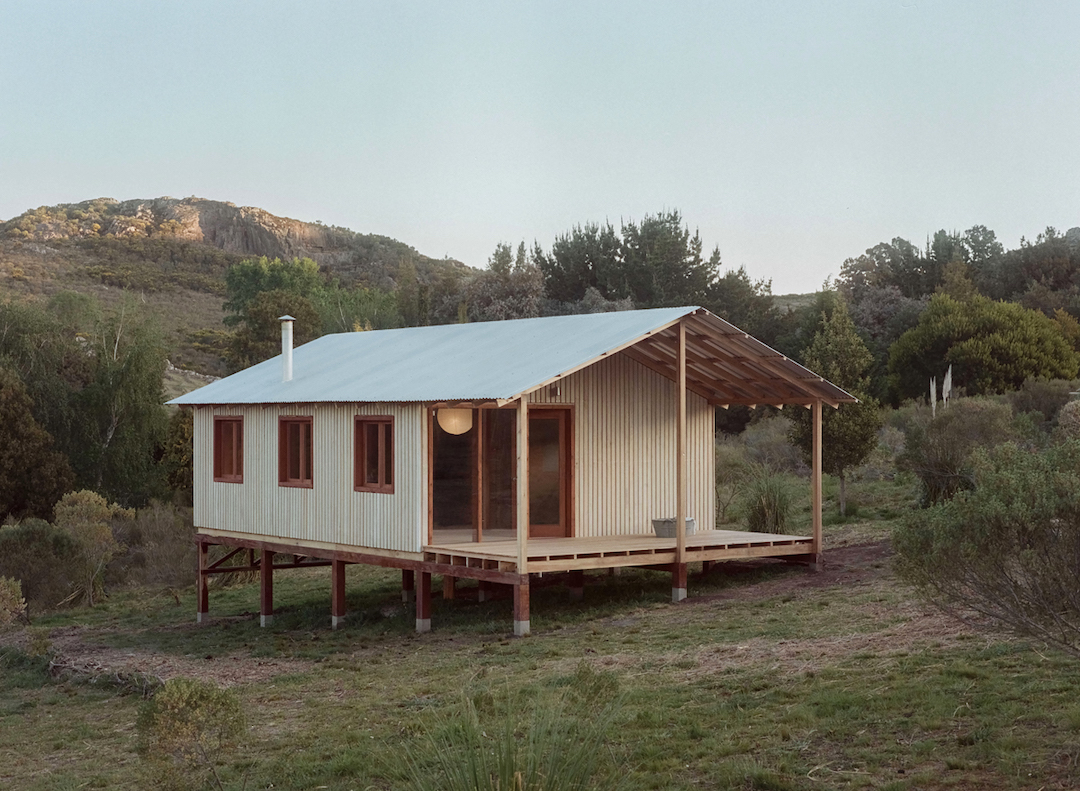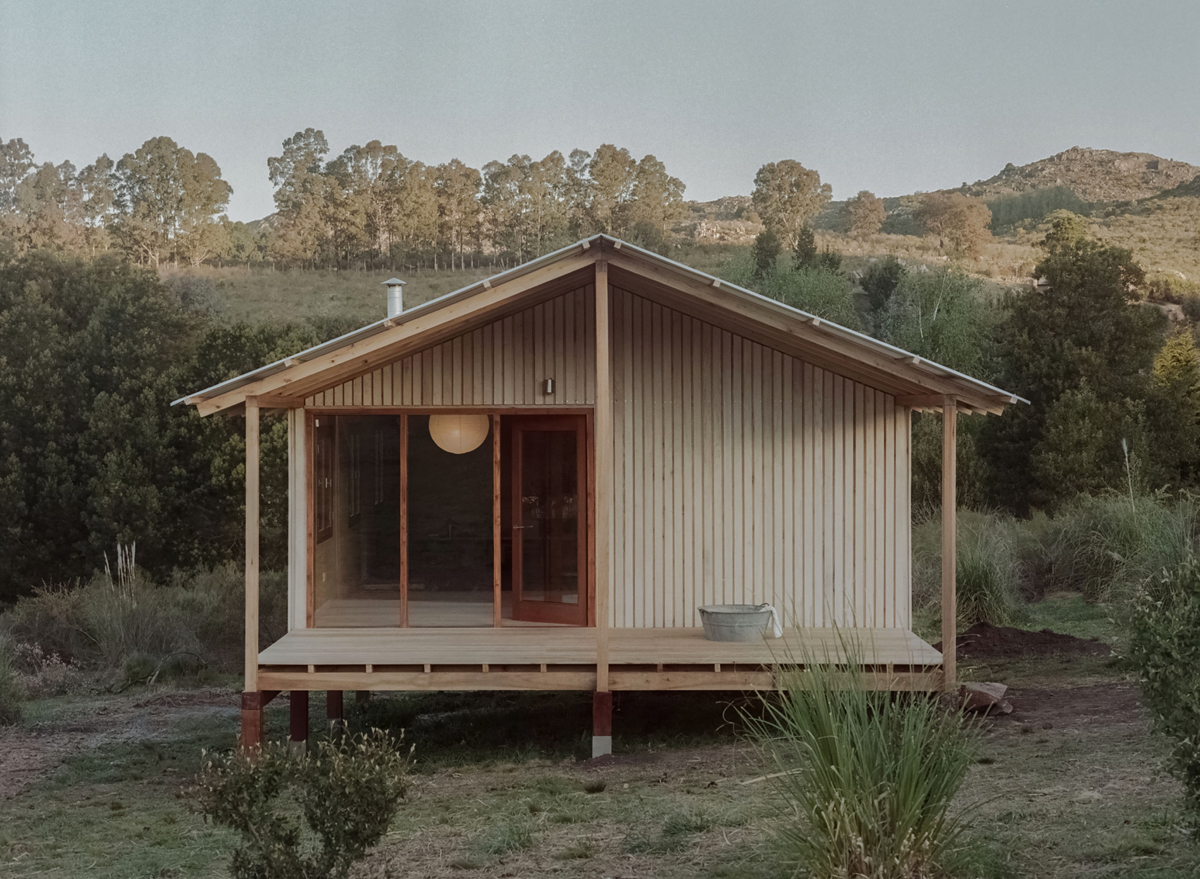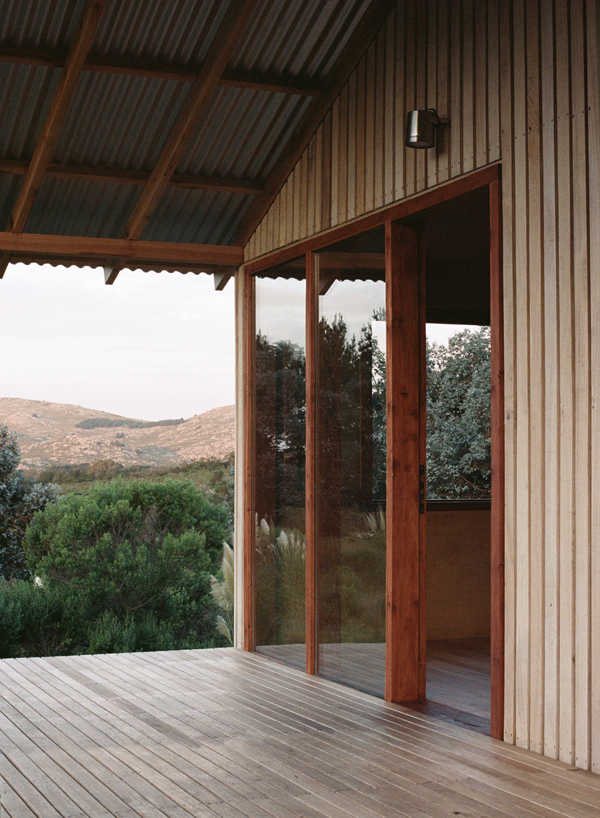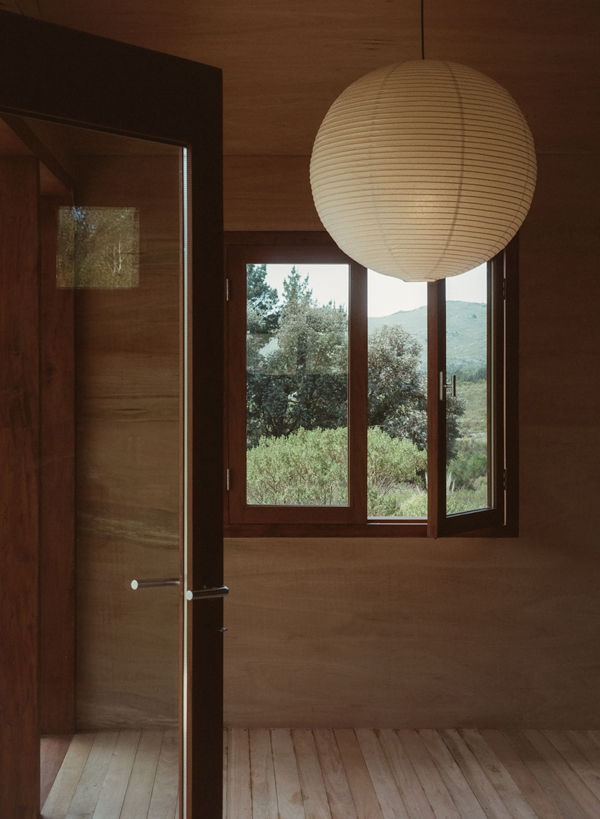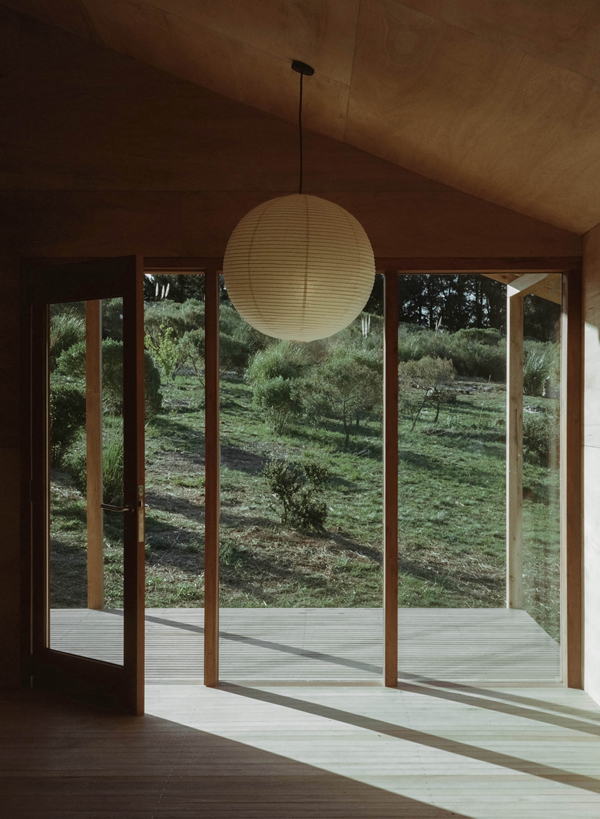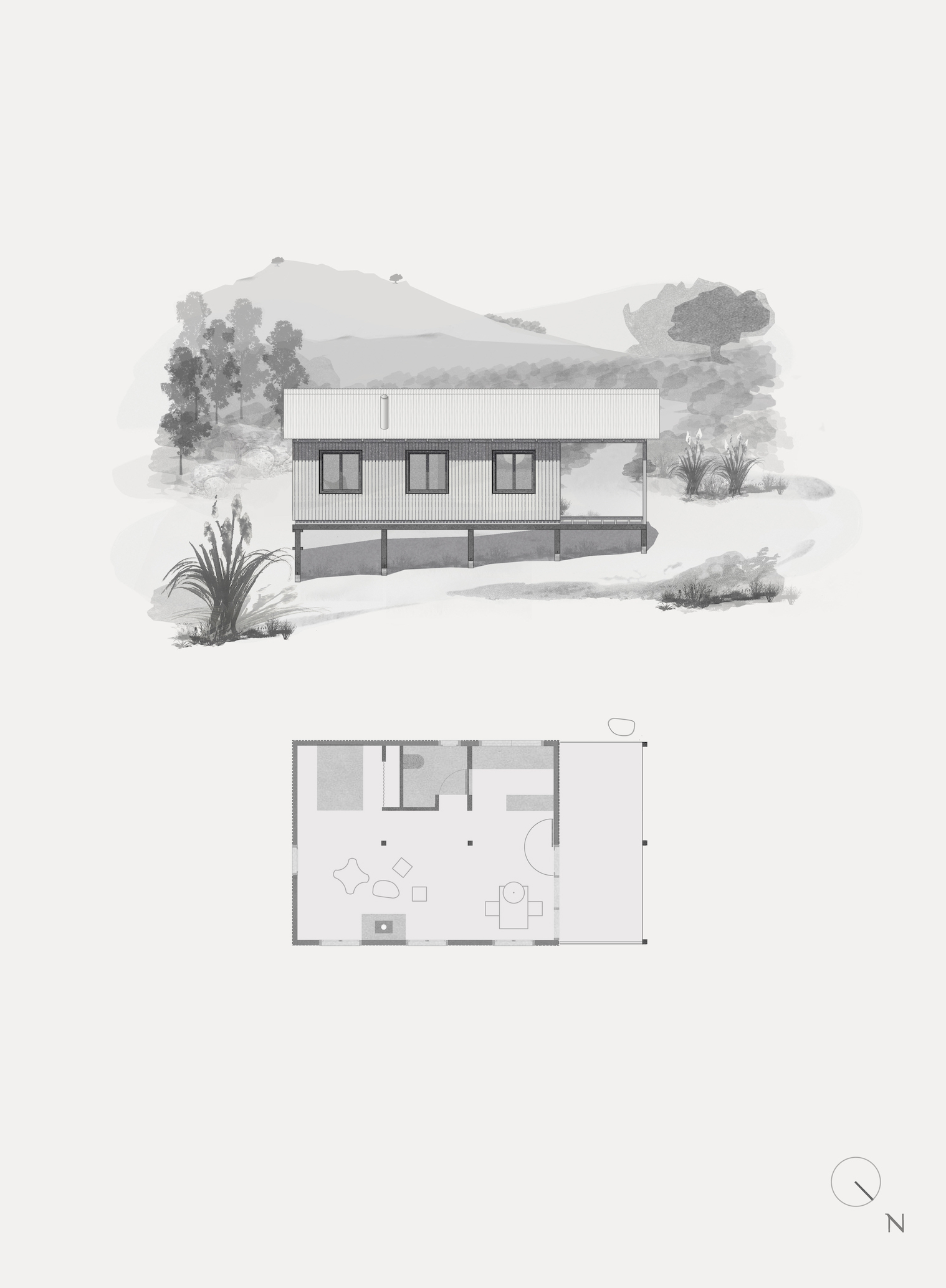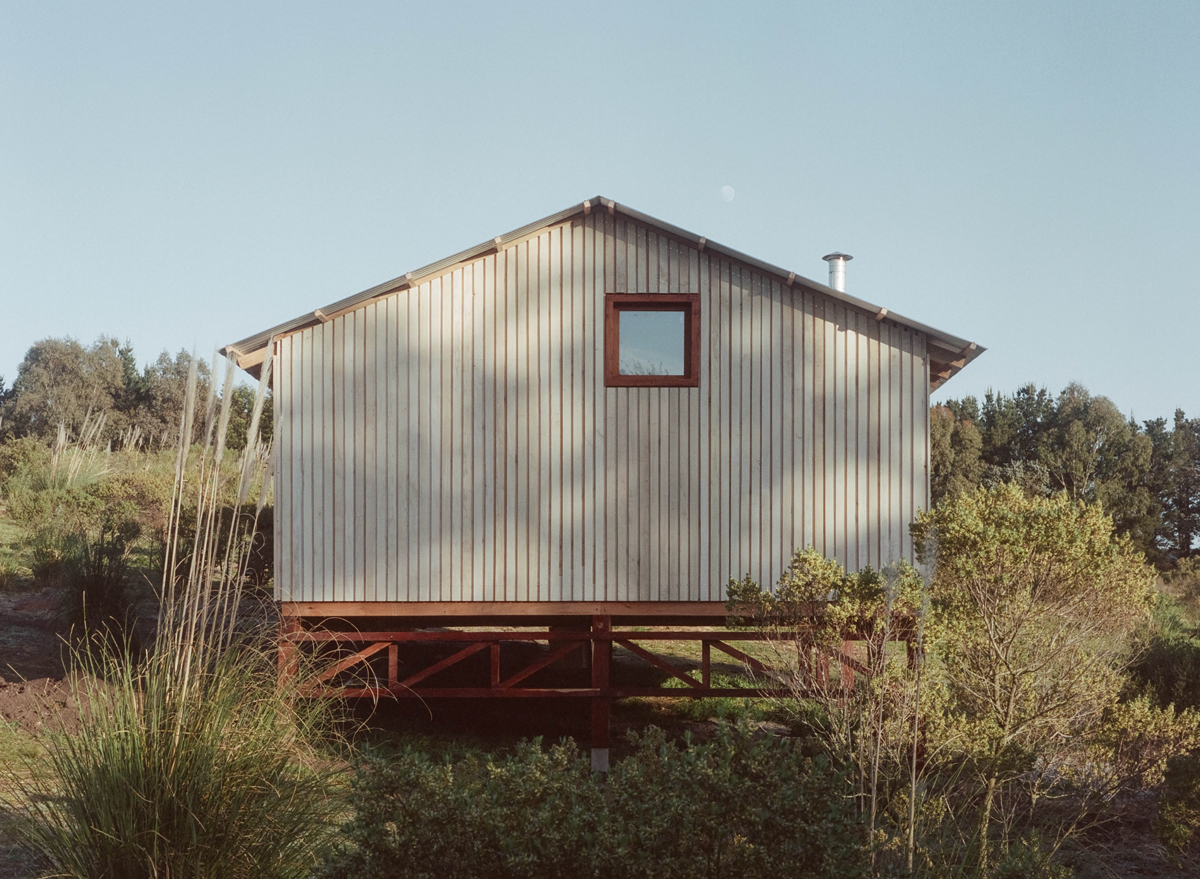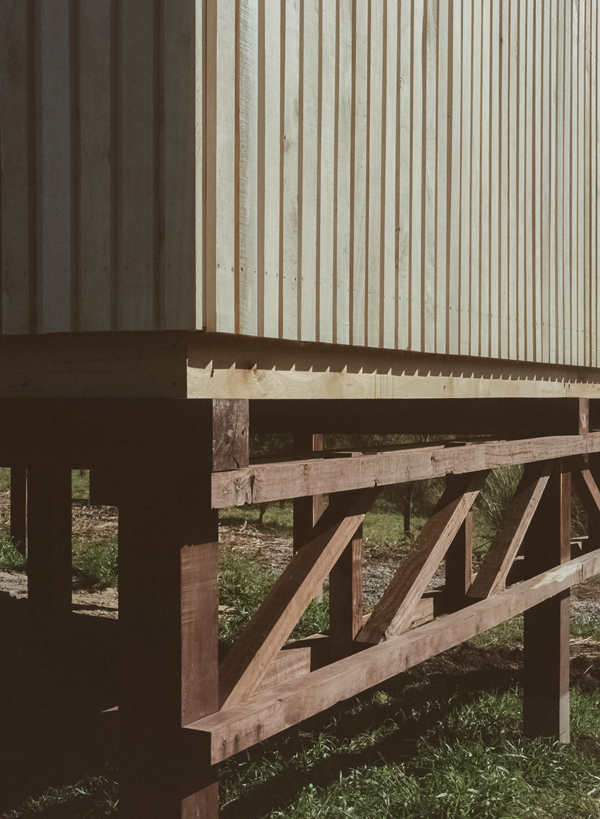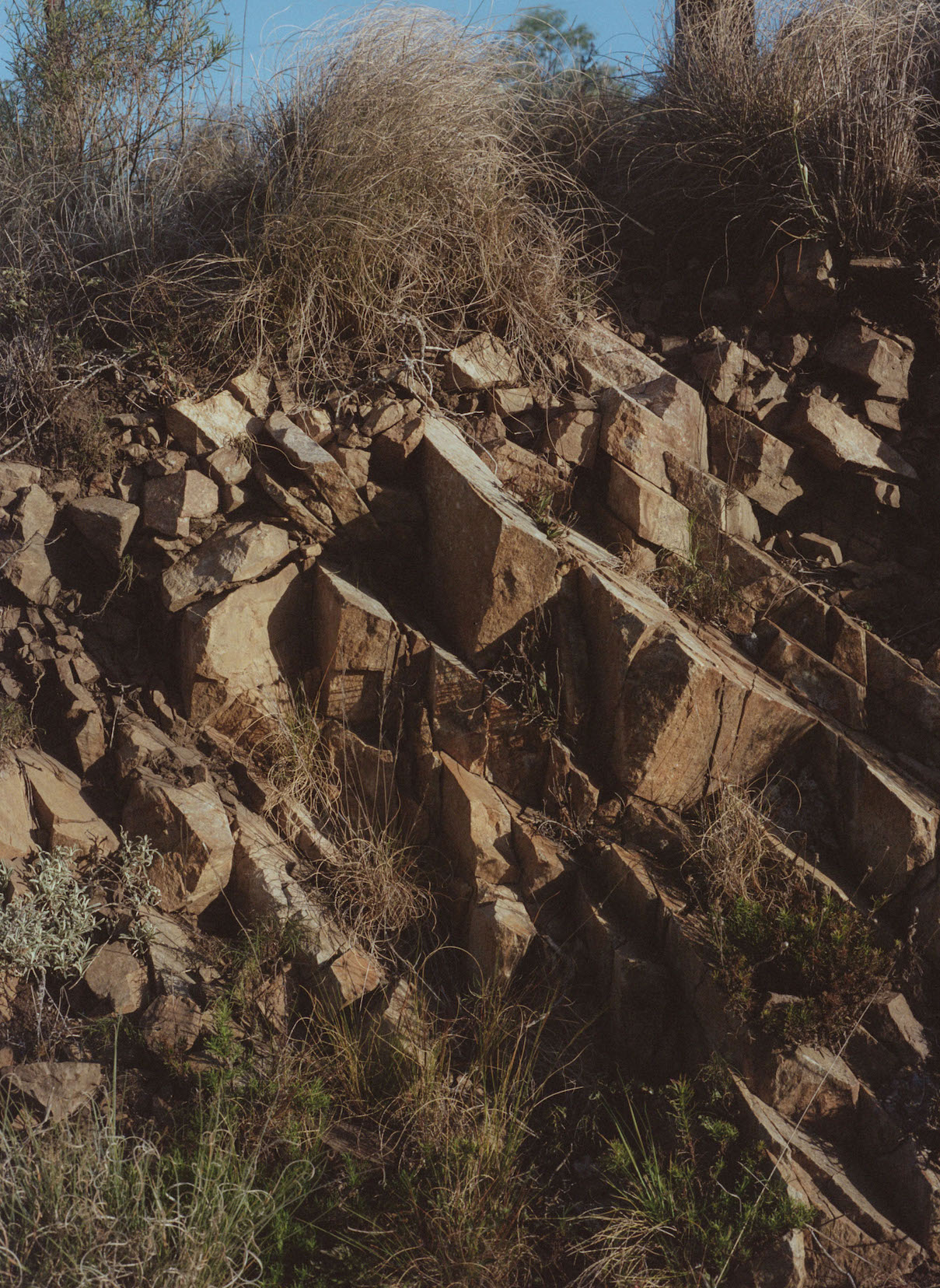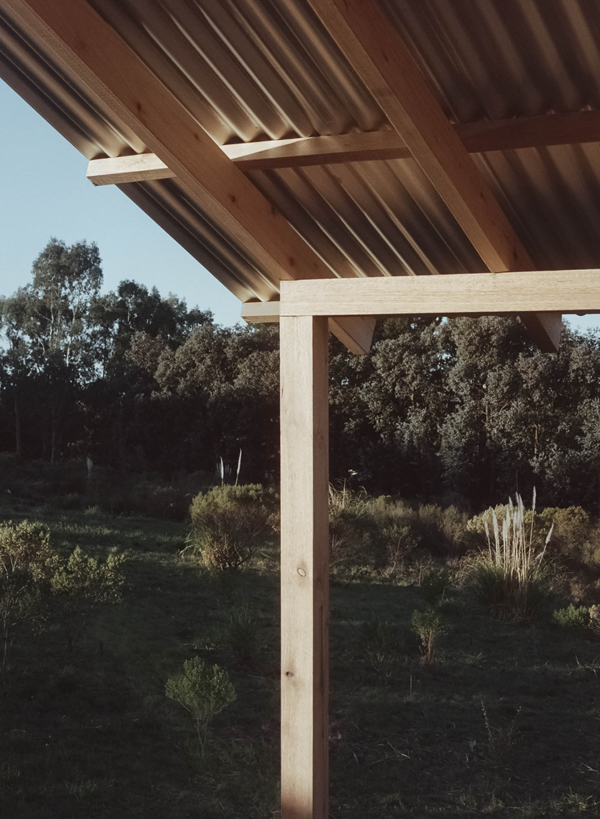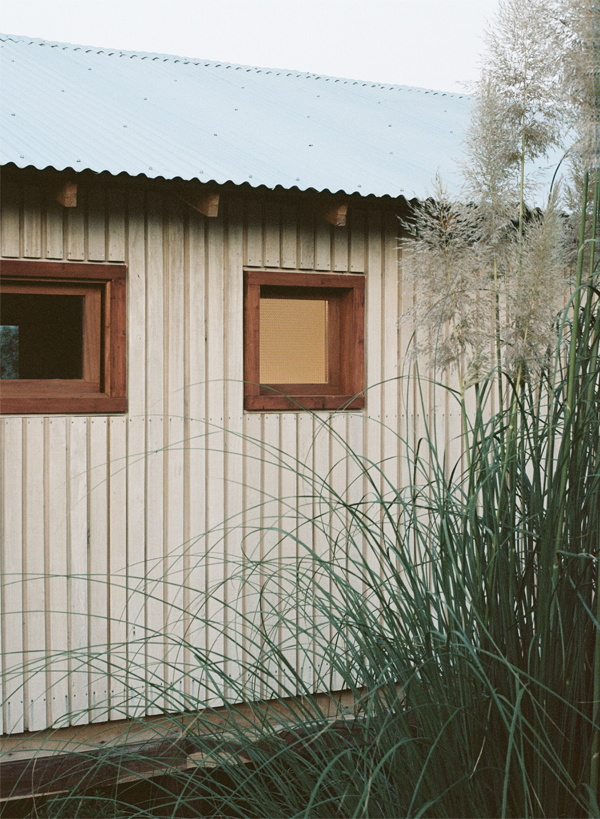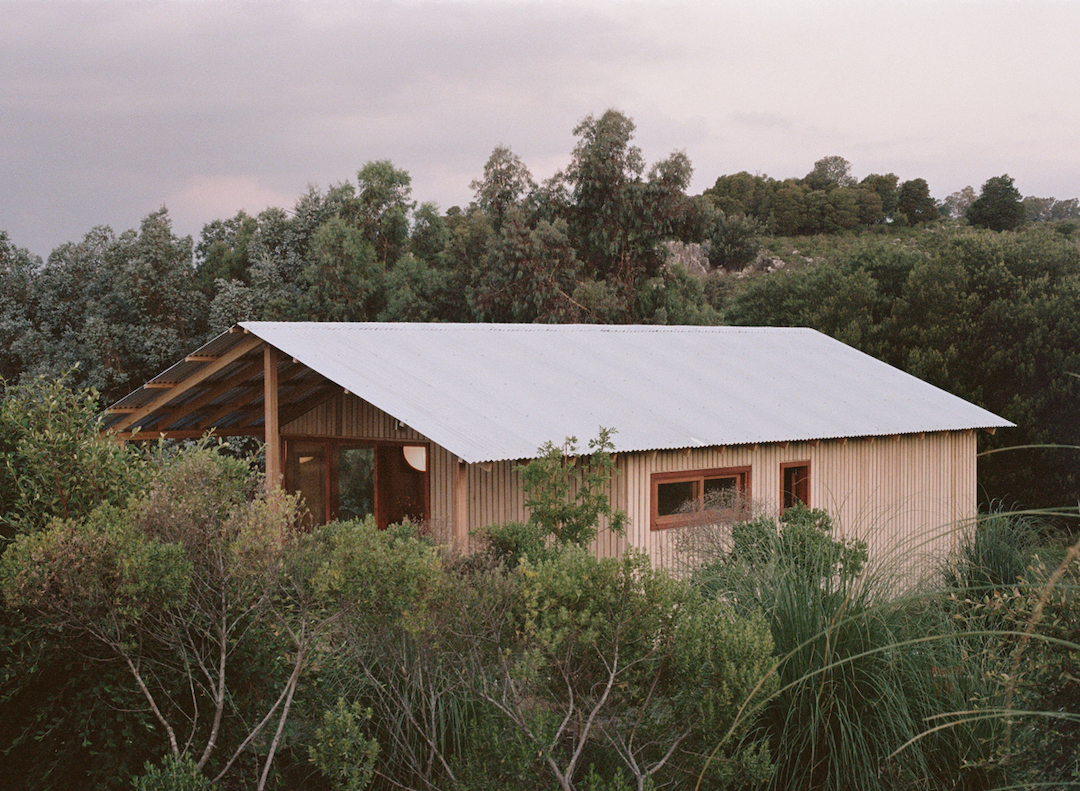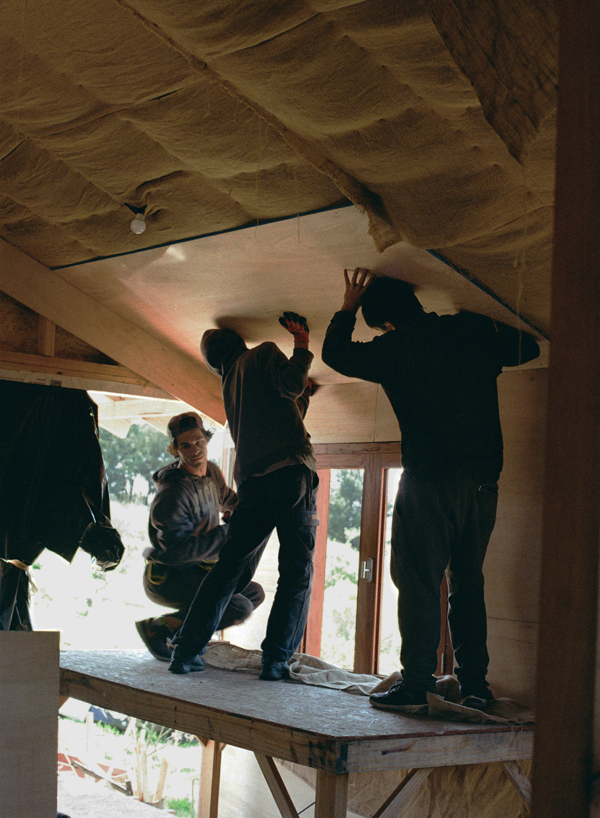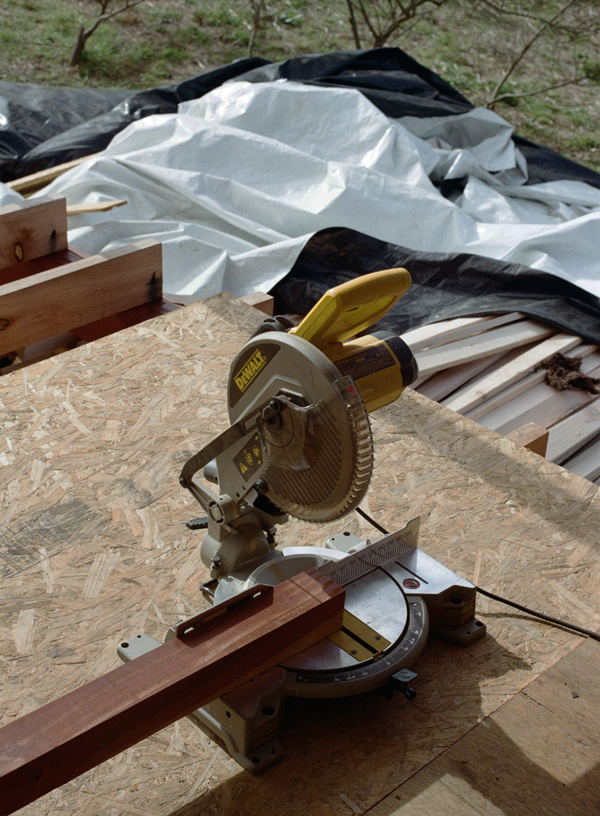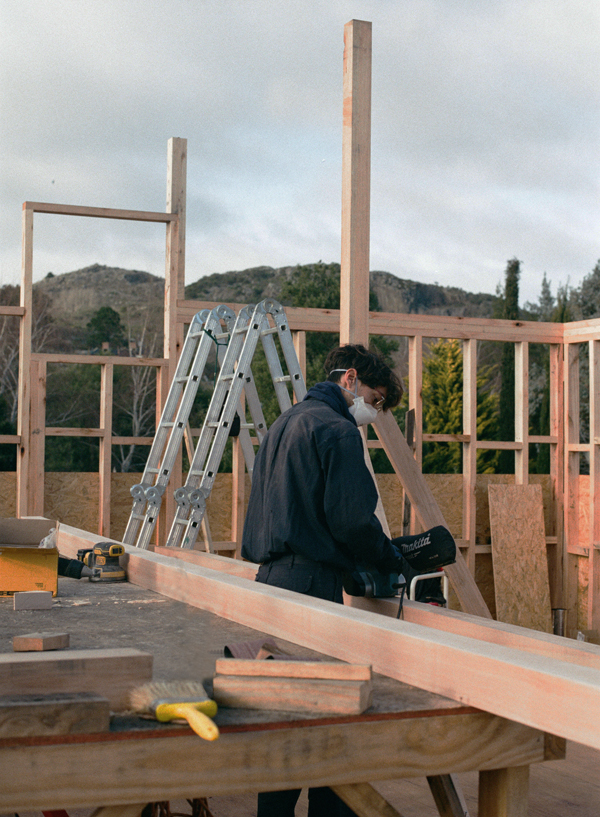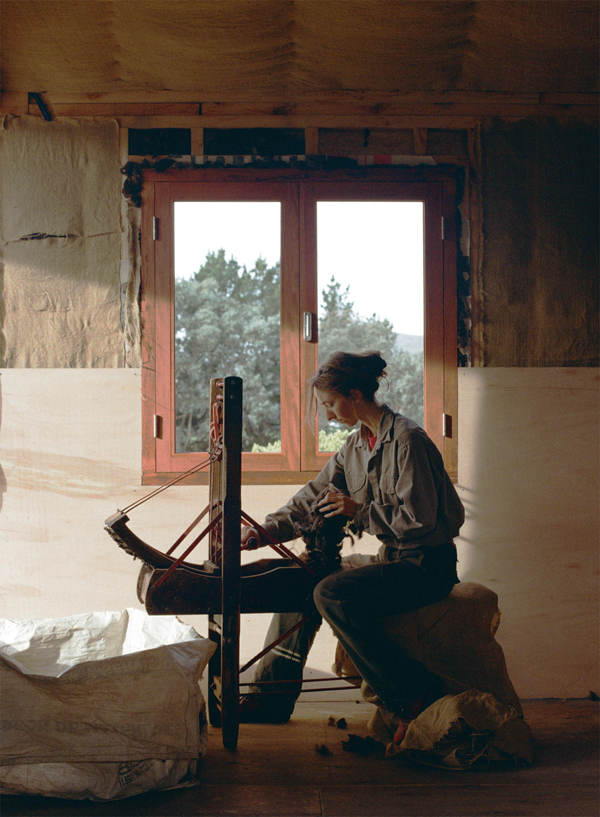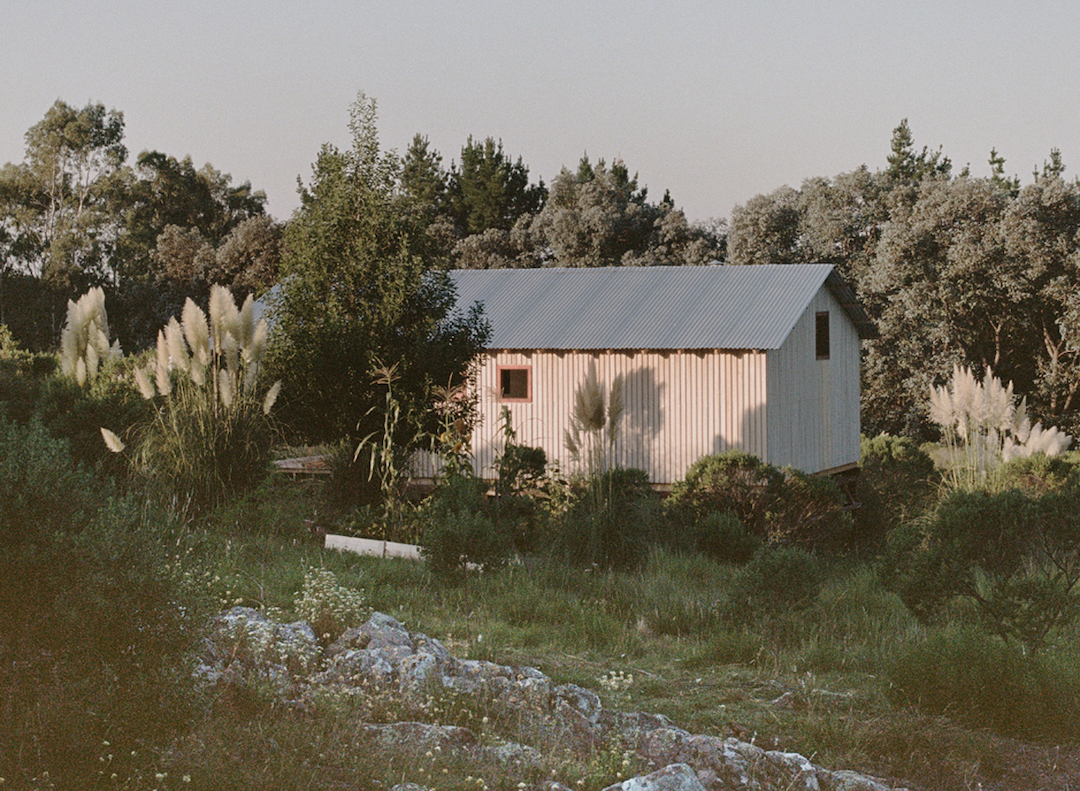 Cottage in Sierra del Tigre
Situated on the outskirts of Tandil, this 38m2 cottage sits on a five-acre land at the foot of the Sierra del Tigre natural reserve. It was designed to be self-built by a group of four in a minimum timeframe.
The building is raised from the ground, unharming the soil and allowing the natural slope to travel underneath. A porch to the west receives this inclination and mediates between the vast landscape and the interior.